Not only have you found a great family campground to enjoy, you found a great Vermont campground your dog will love too!  Your dog gets to get off that leash and run around to play in our dog park!

Call 802-285-2240 to reserve your site

Welcome to Mill Pond Campground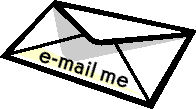 Click on these links to see other pages

\/

75 Mill Pond Rd Franklin, VT 05457 

802-285-2240



We are not only pet friendly, we have a dog park!  Call 802-285-2240 to make your reservation!

Mill Pond is about 4 acres, which is fed by Lake Carmi.  The pond spills over a damn, into the Sisco Brook.  The damn actually powered a saw mill back in the day.  I am still in search of a picture of it.  I've met plenty of people that tell me they used to fish off the mill, but owning a camera back then was rare!  Fishing bullpout out of Mill Pond is still enjoyed by many.  During the month of May, it's not unusual to see the road lined with campfires while people are fishing into the night.  The size of the bull head (bullpout) we catch is incredible and they are so much fun to catch! 

Call 802-285-2240 to join the fun!  

No camper?  No worries, we have one you can rent!

Call 802-285-2240 for reservations.

Mill Pond Campground
 is proud to be the only campground in Vermont who participates in 
Tents for Troops
.  It's our small way of saying "
Thank You
" for all of the hard work and sacrifices men and women in the military make, and would like to offer FREE camping to ACTIVE military.  Active military ID required, limited sites/visits apply.  Ask for details!
Call 802-285-2240 for reservations.

Call now to pick out your SEASONAL SITE

for 2024

Memorial Day Parade in Highgate Center, Vermont

We are
 THE ONLY
 campground in the State of Vermont to participate in the 
Tent For Troops
 program.  We are also 
THE ONLY
 campground with a 
DOG PARK
!   We are 
THE CAMPGROUND 

to give your business to!

We are proud to be above the rest!

Stay for a weekend and relax, poolside.

Come pick out your beautiful Seasonal Site

Pure Vermont Beauty.  Come be a part of it! 


Seasonal Sites!

Call 802-285-2240 to get yours!